Mother's Day Gifts - Framed Chocolate Whispers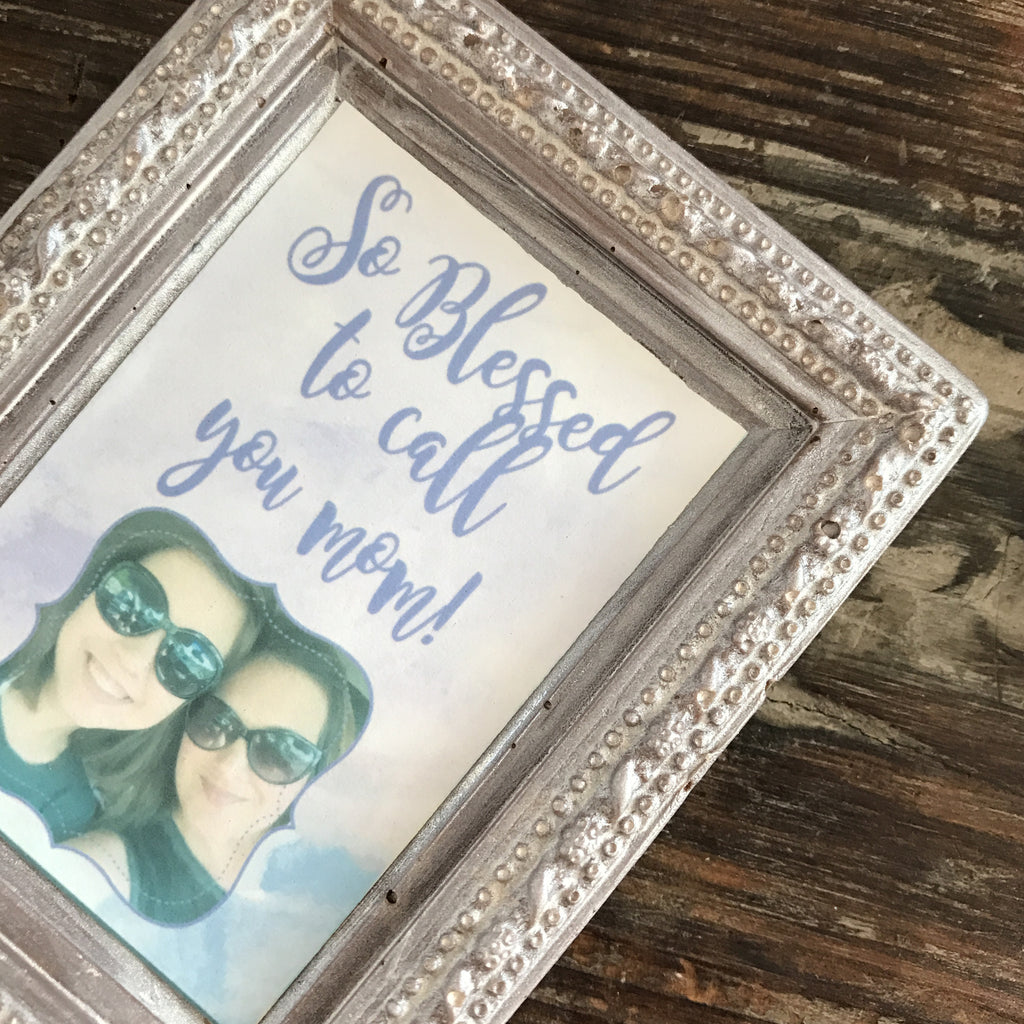 Out of all the sweet words, the sweetest come from a mother's whisper." ~Anonymous
Never Forgotten Designs is at your service as your Mother's Day event planner, cordially inviting you to our Mother's Day Chocolate Frame Painting Party Workshop.  'Tis the season to celebrate our mothers!  We are celebrating their sweetness with Never Forgotten Designs ultimate celebratory workshop.  Our themed workshop is sweetly designed for participants ages 10 and up.  Plan to spend time creating and bonding and most of all, loving each other...with chocolate!!!  Our Frame Painting Party workshop includes all the delicious edible items required to create a personalized, totally edible picture frame for Mother's Day, a delightfully delectable Mother's Day gift. Join us and create a customized memory for your mother figures and the women who have shown up in your lives with their sweet whispers of wisdom. 
For your Mother's Day personalized picture frames, we are using premium Guittard Chocolate, the finest chocolatiers, headquartered in Burlingame California, bringing us 145 years' worth of delicious chocolate recipes.  We will wrap your Mother's Day creations in our gorgeous gift boxes, ready for delivery to your special someone.  Seating is limited for our Mother's Day Chocolate Frame Painting Party Workshop, so sign up right now:
Mother's Day Chocolate Frame Painting Party WorkShop
 Do not worry if you are unable to attend; we have our chocolate frame gifts available for immediate purchase in our online store:
Our personalized chocolate frames can be given as a beautifully boxed gift, used as cake toppers for your Mother's Day cakes, included as table décor for your Mother's Day festivities, or incorporated as party favors for your Mother's Day dinner celebrations.  You need more customized gifts for Mom? Then purchase a few of our edible Mother's Day Frosting Images:
Mother's Day Edible Frosting Images
These sugary delights are the ideal topper for your Mom's morning pancakes, homemade cupcakes, cookies, and candy creations!  Never Forgotten Designs Frosting Images are completely customizable using our online graphic designer for your pleasure and convenience. Add photos, quotes, and your very own personalized messages for Mom.  And if you already planned to make your own chocolate gifts for Mother, you must use the absolute finest Guittard Chocolate, available for purchase in our shop:
Guittard Chocolate A'Peels Wafer Melts
Never Forgotten Designs makes sure that Mom's memories are unforgettable, just like her sweet whispers of wisdom.
 Anonymous Quote from: http://www.coolnsmart.com/mother_quotes/