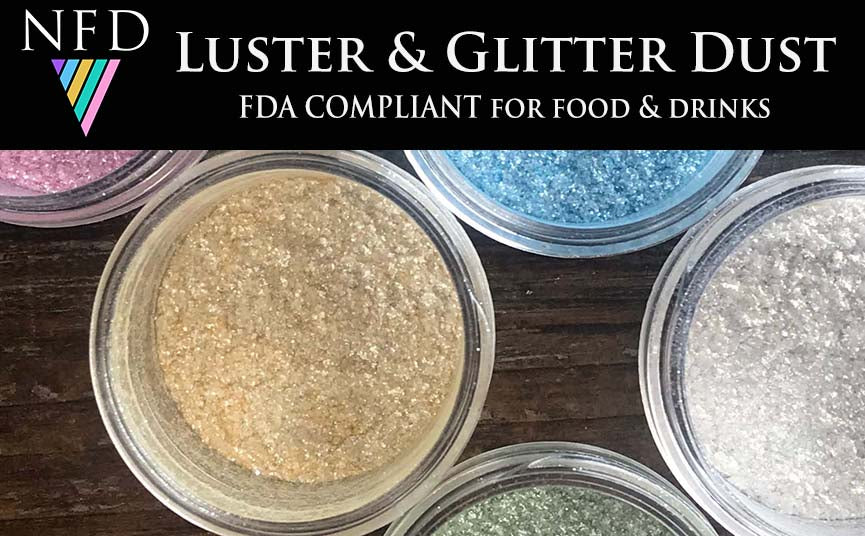 Edible Glitter, Sparkle & Luster Dust are a dry, powder form of edible dust used for adding color with a shimmer or sparkle finish. Never Forgotten Designs (NFD) carries only luster & glitter dust with FDA Ingredients. Feel confident knowing your purchase comes from a FDA Inspected Food Manufacturer and every brand we carry is foodgrade and FDA compliant.
All ingredients used are FDA complaint for use in confections and candy as outline in FDA Code 21CFR73.350.
Never Forgotten Designs currently carries Flash Dust by NFD, Shimmer Glitter Dust by SDL, Spirdust, Roxy & Rich, CK Products and More!
Edible Luster, Sparkle & Glitter Dust